KATHY KIRK, LMFT
Director of Counseling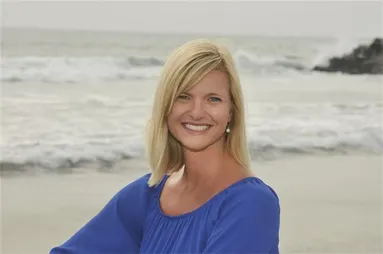 Licensed Marriage & Family Therapist

LMFT 44312
Kathy is the Director of Living Water Counseling and has been a Therapist for 20 years and a School Counselor for over 15 years.
My desire is to help others find their purpose and passion for life. I believe that we all can benefit from a safe, encouraging place to work through past hurts, disappointments and events that have brought discouragement, defeat and even depression. I see myself as a supportive guide, coming alongside to help maneuver whatever difficulty is being faced. My approach to counseling is relaxed, engaging and "real".
Let me share the Top 10 facts about me:
I have been married for 30 amazing years!
I have 3 incredible kids!
I have a strong faith which is evident in who I am!
I love the beach (as you will be able to tell from the moment you step into Living Water Counseling Center)!
I am also a School Counselor and have worked in Elementary, Middle School and High Schools for over 20 years.
I have extensive training in Children and Adolescent issues as well as Mood Disorders such as Anxiety and Depression.
I love coming alongside Couples to help them improve communication and conflict resolution skills.
I enjoy speaking and teaching through different seminars, assemblies and classes that I offer.
I am a certified trainer for the Breakthrough Parenting program as well as a facilitator for the Prepare/ Enrich Assessment.
I'd love to work with you!!!
Please call me at (760) 707-3302
or email me at [email protected]